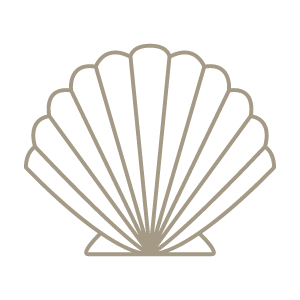 Working with
Dr. Shannon Gallina,
Ph.D.
What does the counseling process look like?
And answers to other questions…
What Will Our Therapy Sessions Be Like?
The bond you form with your therapist is the most important part of the whole counseling process. You need to feel safe and accepted in order to do the work that leads to healing.
This is the foundation of any effective counseling approach so I make sure you know I respect you and honor your experiences.
If you feel safe and respected, you'll be able to work on whatever key issues have brought you into therapy and find a better future.
How I Approach Psychological Counseling with My Clients
I subscribe to a combination of approaches — all shaped by a foundation in Cognitive-Behavioral Therapy (CBT) and Family Systems Therapy.
Thoughts shape the way you feel and act — and sometimes the way you feel and act shapes your thoughts.
I use Mindfulness exercises to help you be more aware of what you're thinking and feeling — then we'll use those cognitive behavioral techniques to examine your thoughts and adjust those that are holding you back.
Cognitive-Behavioral Therapy and certain mindfulness approaches are evidence-based practices — they've been found to be consistent, measurable and effective ways to approach depression, anxiety, and relationship & family issues —  so you can find new ways to encounter the key issues in your life from a position of strength.
A few other things you should know:
You matter. 

I legitimately care about my clients and their well-being. This shapes how I run my practice. 

I'm accessible. You can contact me when you need me and I will get back to you soon.
It'll take work. Therapy isn't magic. I'm going to assign work for you and together, we'll confront hard truths and feelings. But I'm here with you, and it'll help you make big changes.
Our first counseling session & beyond
Usually a crisis brings a person into therapy… you're dealing with something that's distressing you. You've had enough.
We'll start out with giving you tools for your toolbox so you know what to do the moment you start to feel anxious or depressed. Immediate victories are a good thing!
Then, we'll be free to explore why this is happening. We can alleviate symptoms quickly, but it takes time to understand the genesis of the "why."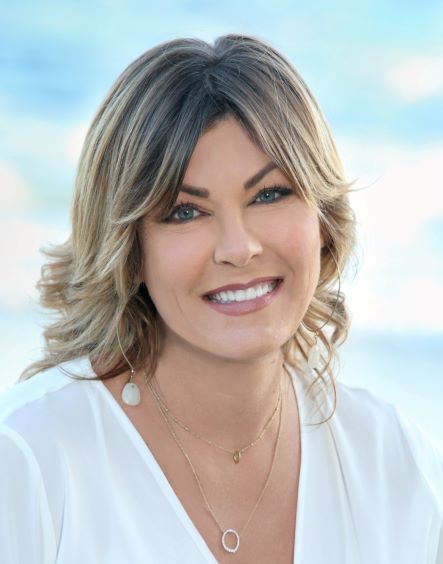 Frequently Asked Questions
Where are you located in Orange County?
I'm in southern Orange County — easily accessible from San Clemente, Mission Viejo, Irvine, Huntington Beach, etc. and even from inland –thanks to our freeways (though you and I both know how traffic can be).
But my physical office is currently closed due to pandemic restrictions, so therapy sessions are all over telehealth, which means you can have safe, effective therapy from wherever you are (as long as you reside in the state of California).
Do you work with couples and families?
I enjoy working with couples and families. Relationships hit crisis points and need help getting past them.
We get more done when your spouse or family attends counseling together. We can pinpoint dynamics that aren't working and find solutions that aren't obvious.
But sometimes, you're experiencing a relationship issue and it's not an option to have your spouse or family go through counseling with you.
We can still work on the issues that are causing problems so you can gain clarity so you can move forward.
Some relationship issues that fall under that category are:
Affairs
Attachment Issues
Narcissistic Abuse
Spouses & children of individuals with NPD (narcissistic personality disorder)
Codependency
Conflict management
What clients do you work with?
While I've helped clients with a variety of life problems and mental health issues, my practice is focused on adults experiencing:
Depression
Anxiety-based disorders (Generalized anxiety, social phobias/anxiety, and panic attacks)
Life issues — transitions, difficulty making decisions, emotional reactivity
What place does religious faith have in your counseling?
Faith is a source of strength and comfort to many. My own Christian faith is incredibly important to me.
So if your faith plays a central role in your life, I'm absolutely comfortable giving it a place in the counseling session.
Are you doing counseling in person or over telehealth?
Because of COVID-19, therapy sessions are online over Simple Practice — a secure and encrypted platform. It's kind of like Zoom, but with additional measures in place to make it HiPAA-compliant so we safeguard your privacy.
Once things are stabilized post-pandemic, I'll resume in-person sessions, but I'll continue to offer telehealth sessions to those who want them.
How long does therapy usually take?
Each individual session is 50 minutes. The first session is an hour-and-a-half.
How long do I need to go to therapy for?
That depends on several things:
Your therapy goals
The depth of the issues you're working to resolve
What you need or want from your therapy
It depends on the client. Most people stay quite a while, but some want to just get this fixed and move on.
Sessions are usually weekly, but can be biweekly, especially later on when you need less support. Some of my long-term clients check in periodically or when they feel a need.
I do everything I can to meet my clients where they're at and help them move toward where they want to be.
What are your qualifications?
I've been a therapist for over 25 years working with individuals, couples, and families in Southern California.
Psychology License PSY 24853
Ph.D. in Psychology, 2005
Alliant University, San Diego
Masters in Psychology, 1994
Alliant University, San Diego
Masters in Psychology, 1991
Pepperdine University, Irvine
Bachelor of Arts in Sociology, 1989
UCLA
What are your fees per session? What form of payments do you accept?
Initial Session:     $250
The initial 1 1/2 hour session covers a lot. We're starting a relationship:
We go over therapy agreement and paperwork
We talk about what's brought you into therapy

 

We start to work on the tools you need to bring your anxiety or depression symptoms under control when they hit

We begin to set up your therapy goals together
Weekly 50-minute session:      $180
Together we'll,  be engaging in important work, so it's important to be on time, and if you need to cancel, please give 48-hours notice in order to avoid being charged for the session.
What forms of payments do you accept for psychological counseling?
Bank Transfer, 

Visa, Mastercard, American Express, & Discover, & health savings account debit cards (HSA & FSA) through Simple Practice

PayPal & Venmo via app
Do you take insurance?
I don't take insurance because I want to put my clients first.
I want to protect your confidentiality and I want you to be in charge of your therapy process — not your insurance company. 
I treat you like a complex human being, not a simple diagnosis.
I do take Health Savings Account cards (FSAs and HSAs). I'll also provide you with a superbill so you can submit the receipts to your insurance company to get reimbursed out-of-network.
Do You Have More Questions?
Are you ready to start or do you need more information? I'm happy to talk with you to clear up any questions you might have or set up an appointment so we can start our work together.
It's as simple as clicking a button.